| | | |
| --- | --- | --- |
| | Categories | |
| | | |
| --- | --- | --- |
| | Manufacturers | |
| | | |
| --- | --- | --- |
| | Information | |
QUADCOPTER drone - 720P WIFI FPV kamera, 4 kanaler, 2.4GHz

10A76B14 | RCQC3




1.259,00NOK

The price includes 25% Danish VAT




In stock
Delivery time: 1 - 3 workdays.

This article is in stock, but not in our shop.
You are welcome to write in the comment field that you want to pick up the article yourself. We will contact you when the article is ready for collection in our shop.
Shipment charges are deducted when you collect the article in our shop.

Ny 6 akse gyro quadcopter drone med FPV (first person view) via live kamera WIFI videoverførsel til din smartphone.
Med FPV (first person view): WIFI live camera 720P (1280x720 pixel)
Med indbygget SD-kortlæser
Tilslut din smartphone via gratis Android® eller iOS® app
Understøtter alle bevægelser: op/ned, fremad/bagud, venstredrej/højredrej, venste/højre sidelæns, hover, 3D flips & rul, headless easy, 360° tumbling
Funktioner: Flyvemode, one key return, tag billede, optag video, wifi live video overførsel
Stabil og nem at betjene
2.4 GHz teknologi som reducerer interference nå flere quadcoptere flyver samtidig
Genopladelig high performance lithium-polymer batteri (oplades via medfølgende USB kabel)
Anbefalet alder: 14+
Medfølgende dele:
Quadcopter
4-kanals digital proportional fjernbetjening
3,7V 500mAh lithium-polymer battery (til quadcopter), (ekstra batteri, se tilbehør)
USB ladekabel
WIFI kameramodul
Smartphone holder
4 ekstra propeller
Eng. brugermanual med med flyveinstruktioner
Sende/modtage kanaler: 4
Fjernstyringssignal: 2,4 GHz
Materiale: Plast og elektronikdele
Strømforsyning:
Quadcopter: Genopladelig 3,7V 500mAh lithium-polymer batteri, medfølger (se tilbehør)
Fjernbetjening: 4 x 1,5V AA/LR6 batteri, medfølger ikke (se tilbehør)
Ladetid: 45-60 min.
Flyvetid: 6-8 min.
Trådløs rækkevicce: ± 50 m
Lademode: Via USB kabel (medfølger)
Leveringsstand: Førdigsamlet Ready-to-fly (RTF)
Sender mode: 2
Quadcopter størrelse: 32 x 32 x 8 cm
SD kort: Maks. 32GB, medfølger ikke (se tilbehør)
Flyvning skal udføres på en sådan måde, at andres liv og ejendom ikke udsættes for fare, og således at omgivelserne påføres så lidt ulempe som muligt.
Afstanden til en offentlig flyveplads, som angivet på Kort & Matrikelstyrelsens kort, skal være mindst fem kilometer.
Afstanden til en militærflyvestation, som angivet på Kort & Matrikelstyrelsens kort, skal være mindst otte kilometer.
Afstanden til bymæssig bebyggelse og større offentlig vej skal være mindst 150 meter.
Flyvehøjden må højst være 100 meter over terræn.
Tæt bebyggede områder, herunder sommerhusområder og beboede campingpladser, samt områder, hvor et større antal mennesker er samlet i fri luft, må ikke overflyves.
De særligt følsomme naturområder, der er nævnt i regelsættet om førerløse fly, må ikke overflyves.
Da denne drone vejer mindre end 7 kg er det tilladt at bruge den også UDENFOR en godkendt modelflyveplads. Og du behøver IKKE at tegne en ansvarsforsikring.



IGNITE180S LED SPOT Moving Head
10.339,00NOK
6.610,00NOK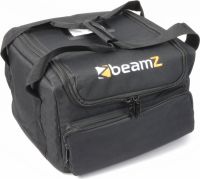 AC-130 Soft case
329,00NOK
363,00NOK

| | | |
| --- | --- | --- |
| | Languages | |
| | | |
| --- | --- | --- |
| | Currencies | |