| | | |
| --- | --- | --- |
| | Categories | |
| | | |
| --- | --- | --- |
| | Manufacturers | |


Sputnik 2 LED Party Speaker with Battery
319,00NOK
325,00NOK

| | | |
| --- | --- | --- |
| | Information | |
Velleman -

VGA monitor til VIDEO konverter

10A59F08 | VASMON4




689,00NOK

The price includes 25% Danish VAT




Delivery time: 4-8 workdays.

Understøtter komposit VIDEO, S-VIDEO, RGB output
Strømforsynet via USB porten
Rent hardware design (plug & play), intet behov for software installation, kompatibel med ethvert operativsystem
24-bit, true colours digitizer
Justerbar brightness, kontrast, hue, saturation, skarphed og OSD baggrundsfarver
Simultan visning på VGA monitor og TV
Sættet indeholder:
1 x RCA(Phono) videokabel (1,2m)
1 x USB strømkabel (1,2m)
1 x VGA kabel (1m)
Uafhængig horizontal og vertical størrelsesjustering
Programmerbar 2D skalering
Valgbar NTSC, PAL, PAL-M, PAL-N, PAL-combination-N og SECAM system
Opløsning: Op til 1024 x 768
RGB output (understøtter interlace format)
Størrelse: 100 x 60 x 27mm, vægt: 80g
Eng. brugermanual.pdf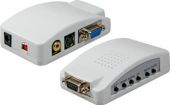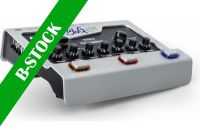 BluGuitar AMP1 Mercury Edition, 4 channel 100w guitar head with bui "B-STOCK"
10.779,00NOK
8.291,00NOK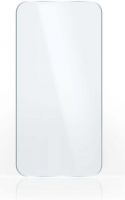 Nedis Glass Screen Protector for Apple iPhone XR | Transparent, SGP20004TP
89,00NOK
33,95NOK

| | | |
| --- | --- | --- |
| | Languages | |
| | | |
| --- | --- | --- |
| | Currencies | |