| | | |
| --- | --- | --- |
| | Categories | |
| | | |
| --- | --- | --- |
| | Manufacturers | |
| | | |
| --- | --- | --- |
| | Information | |
Lewitt Authentica LCT-940 Studie mikrofon

10A03F37 | LCT940




17.049,00NOK

The price includes 25% Danish VAT




In stock
Delivery time: 1 - 3 workdays.

This article is in stock, but not in our shop.
You are welcome to write in the comment field that you want to pick up the article yourself. We will contact you when the article is ready for collection in our shop.
Shipment charges are deducted when you collect the article in our shop.

Lewitt Authentica LCT-940 Studie mikrofon
LCT940 forener de specifikke karakteristika fra en stor diafragme FET kondensatormikrofon og en sublim rørmikrofon. Den tilbyder hele ni forskellige polar-mønstre – fem "standard" polar-mønstre omnidirektionelle, nyre, figure-8, bred- og supernyre og fire ekstra mønstre. LCT940 tilbyder også Automatisk dæmpning, Clipping-History, fire fordæmpninger og low-cut filtre.
Type: Condenser, externally polarized
Acoustical operating principle: Pressure gradient transducer
Transducer Ø: 25.4 mm, 1 in
Polar pattern: Omnidirectional , broad cardioid, cardioid, supercardioid, figure-8 and four intermediate patterns
Frequency range: 20 ... 20,000 Hz
Sensitivity: 23 mV/Pa, -33 dBV/Pa (cardioid), 20 mV/Pa, -34 dBV/Pa (omni), 23 mV/Pa, -33 dBV/Pa (figure-8)
Equivalent noise level (FET): 8 dB (A), cardioid, 9 dB (A), omni, 8 dB (A), figure-8
Equivalent noise level (Tube): 12 dB (A), cardioid, 13 dB (A), omni, 12 dB (A), figure-8
Max. SPL for 0.5 % THD (FET): 143 dBSPL, 0 dB pre-attenuation
Max. SPL for 0.5% THD (Tube): 140 dBSPL, 0 dB pre-attenuation
Signal / noise ratio (FET): 86 dB (A)
Signal / noise ratio (Tube): 82 dB (A)
Dynamic range of FET mic. Amp.: 135 dB (A)
Dynamic range of Tube mic. Amp.: 128 dB (A)
Pre-attenuation pad: 0 dB, -6 dB, -12 dB, -18 dB
Low-cut filter: linear 40 Hz (12 dB/oct), 150 Hz (6 dB/oct), 300 Hz (6 dB/oct)
Internal impedance: 200 Ω
Rated load impedance: 1,000 Ω
PSU - supply voltage: 230 V, 50 Hz, 110 V, 60 Hz
Current consumption: 170 mA
Connector: Gold plated 11-pin XLR
Microphone dimensions: 192 x 60 x 46 mm, 7.5 x 2.4 x 1.8 in
PSU dimensions: 250 x 150 x 70 mm, 9.8 x 5.9 x 2.8 in
Microphone net weight: 662 g, 23.3 oz
PSU net weight: 1930 g, 68.1 oz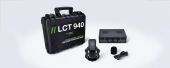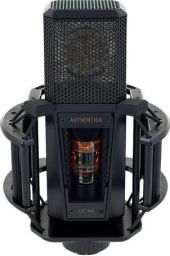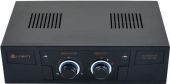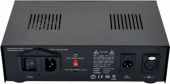 Nedis Power Inverter Pure Sine Wave | 12 V DC - 230 V AC | 1000 W | 1x Schuko Output, PIPS100012
5.729,00NOK
4.999,00NOK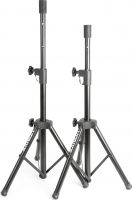 Compact Speaker Stand (Set)
742,00NOK
423,00NOK

| | | |
| --- | --- | --- |
| | Languages | |
| | | |
| --- | --- | --- |
| | Currencies | |