| | | |
| --- | --- | --- |
| | Categories | |
| | | |
| --- | --- | --- |
| | Manufacturers | |
| | | |
| --- | --- | --- |
| | Information | |
Velleman Teleskop kamera trefod Med smartphone beslag

10A63E08 | CAMB24




139,00NOK

The price includes 25% Danish VAT




In stock
Delivery time: 1 - 3 workdays.

This article is in stock, but not in our shop.
You are welcome to write in the comment field that you want to pick up the article yourself. We will contact you when the article is ready for collection in our shop.
Shipment charges are deducted when you collect the article in our shop.

Ideel til selfies, still billeder og videor
Til smartphones op til 85mm bredde
Høj-kvalitets kobberrør
Med flexibelt hoved til indstilling af vinkel
Mobil holder:
Størrelse: 50 x 33 x 55mm
Vægt: 21 g
Justerbar bredde: 55-85mm
Farve: Sort
Størrelse: 155 x 34 x 25mm
Vægt: 68 g
Maks. vægt: 400 g
Kamera gevind: 1/4-20
Diameter: 8 - 10,3mm
Rørdele: 3
Justerbar højde: 140 - 255mm
Farve: Alu.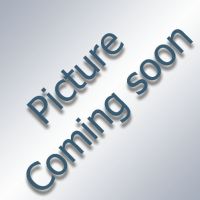 Yamaha MG CASE DIMBATH SOFT CASE (MG124)
859,00NOK
709,00NOK


BWA418 Aluminum IP65 LED PAR
3.239,00NOK
2.744,00NOK

| | | |
| --- | --- | --- |
| | Languages | |
| | | |
| --- | --- | --- |
| | Currencies | |