| | | |
| --- | --- | --- |
| | Categories | |
| | | |
| --- | --- | --- |
| | Manufacturers | |
| | | |
| --- | --- | --- |
| | Information | |
Velleman HDMI adapter Mini C han til A hun, Roterbar 360°

10A42A63 | PAC927T




129,00NOK

The price includes 25% Danish VAT




In stock
Delivery time: 1 - 3 workdays.

This article is in stock, but not in our shop.
You are welcome to write in the comment field that you want to pick up the article yourself. We will contact you when the article is ready for collection in our shop.
Shipment charges are deducted when you collect the article in our shop.

High speed HDMI + Ethernet
10,2 Gbps / 340 MHz
Applications:
Device A: DVD, PC, receiver
Device B: LCD, plasma, projector, TFT
Signal bandwidth: 340 MHz
TMDS bandwidth: 10,2 Gbit/s
Colour depth: 48 bit/px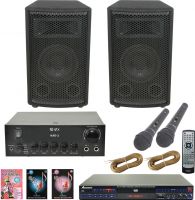 Komplet Karaokepakke med karaoke-afspiller, sange og sanganlæg
6.996,00NOK
2.992,00NOK


ST100 MK2 Portable Sound System 8" BT/CD/MP3/UHF
4.169,00NOK
3.374,00NOK

| | | |
| --- | --- | --- |
| | Languages | |
| | | |
| --- | --- | --- |
| | Currencies | |